7 easy (and free) ways to donate money to charity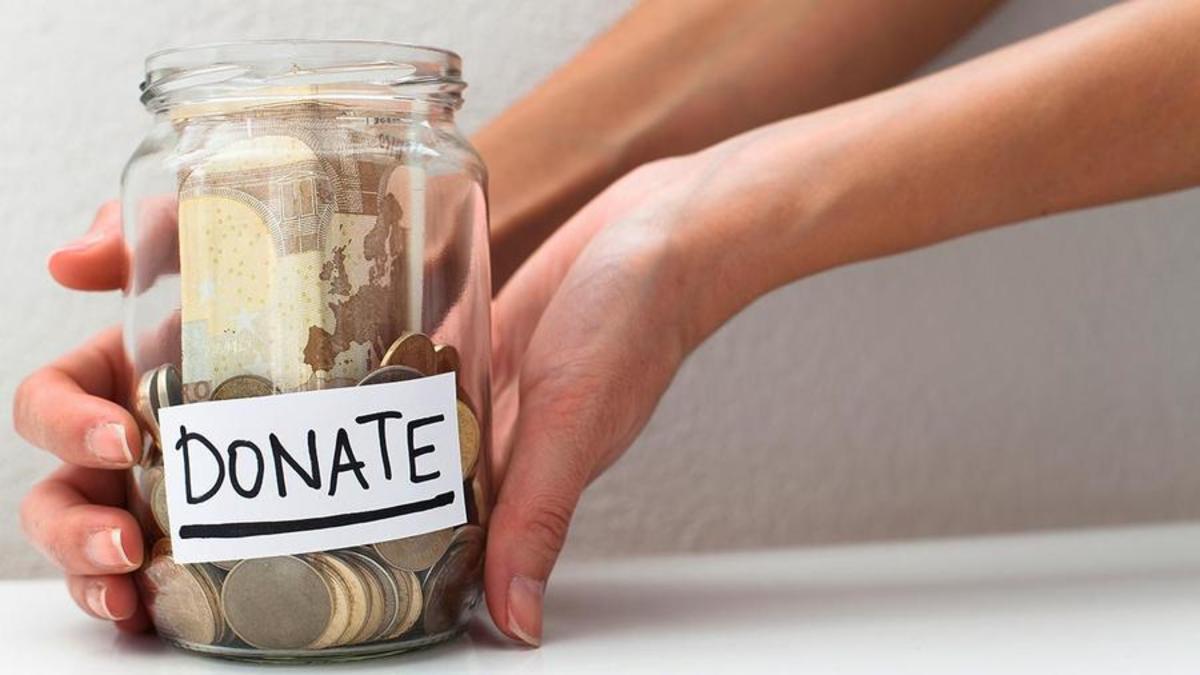 Inflation forces many people to forego luxuries and grab more money. It's always hard to cut out the things you love, but it hurts a little more when budgeting means giving less to charity.
It's great to be somewhere where you can financially support causes you're passionate about — and the tax benefits aren't bad either. Fortunately, the age of technology has made it easier than ever to get involved in a good cause.
Before deciding which apps can help you help others most effectively, it's important to keep a few things in mind. First of all, these donation methods are convenient, easy and rewarding, but they are not tax deductible. Secondly, it is always essential for any charity to know which organizations receive money and what they do with it. Do your research as you would any other place you decide to spend money.
Ad-based apps and sites
Apps and websites can turn your time and energy into charitable donations in two main ways. The former usually presents you with advertisements while you are playing a game or surfing the web. Just as many for-profit websites use ad revenue to make money, these services donate that revenue to charity.
Tab for a cause is one of the easiest ways to donate to charity. Usually, when you open a new browser tab, you are automatically directed to the search engine of your choice. The tab for a cause redirects this page to its own page, where you'll see the time, a background image, a search bar, and a sidebar with ads. Ad revenue is spent on various charities that support many causes, from reproductive health to bail funds to support for Ukraine. Each time you use the page, you earn a heart. At any time, you can donate your hearts to a specific partner charity, a system that helps Tab determine how to distribute earned funds.
Free rice lets you fight food insecurity around the world by playing simple trivia games. Brush up on a number of topics, from world geography to reading music. For every answer you get, you donate 10 metaphorical grains of rice to feed those in need. The service is managed by the UN World Food Program, so its impact is felt around the world. Free Rice is not available on an app, but it is very mobile-friendly, so you can just play on your phone's internet browser.
Service-Based Applications
Other apps focus on acts of service. Some will track your mileage and arrange donations based on your fitness habits, others will connect you with people or groups who can use your skills and services.
WoofTrax is a great app for people who have (and love) dogs. Simply connect the app to your phone's health or step tracking service, then open the app the next time you walk your dog. You can set a mileage goal or you can just rack up miles on your regular daily walk. WoofTrax works with sponsors to get money for animal shelters based on your miles. The app will automatically set up your donations to go to the nearest animal shelter, but you can also donate to another favorite shelter.
be my eyes connects visually impaired people to volunteers willing to help with quick visual tasks. The app is incredibly user-friendly and comes with a very helpful demo of how you might be asked to help a blind person. All you have to do is download the app and wait for someone to need your help! If you're too busy to answer a call, there's no pressure – someone else can help you. There are over five million volunteers for less than 500,000 blind users.
Refuge toilets is a public website that helps users find places with gender-neutral bathrooms. If you're a traveler or go out a lot, you might notice companies have trans-inclusive facilities. You can help provide peace of mind for gender non-conforming people traveling in your area by simply making observations and adding a quick geotag.
iNaturalist is a great resource for nature lovers. Take photos of the plants and wildlife that live in your neighborhood. Use the site's species library to identify the creatures that live alongside you and you'll provide scientific data to wildlife researchers! If you're tired of spending time on your phone scrolling through fate, consider giving iNaturalist a try and start scrolling through flowers instead.
Charity miles is another mileage-based app that translates your steps into money for charity. The app allows employers to get involved by donating based on employee mileage, or you can be sponsored by companies through the app or even through your friends. The app also connects to your phone's health tracker and can even be used with your Apple (AAPL) Look. The wrong side? The site only supports a limited number of charities, including autism speaks, an organization that has drawn widespread criticism from the autism community. Be sure to double-check your organization's principles and messages before lacing up your running shoes.