Crazy free-kick saves Coventry women from relegation at last minute of season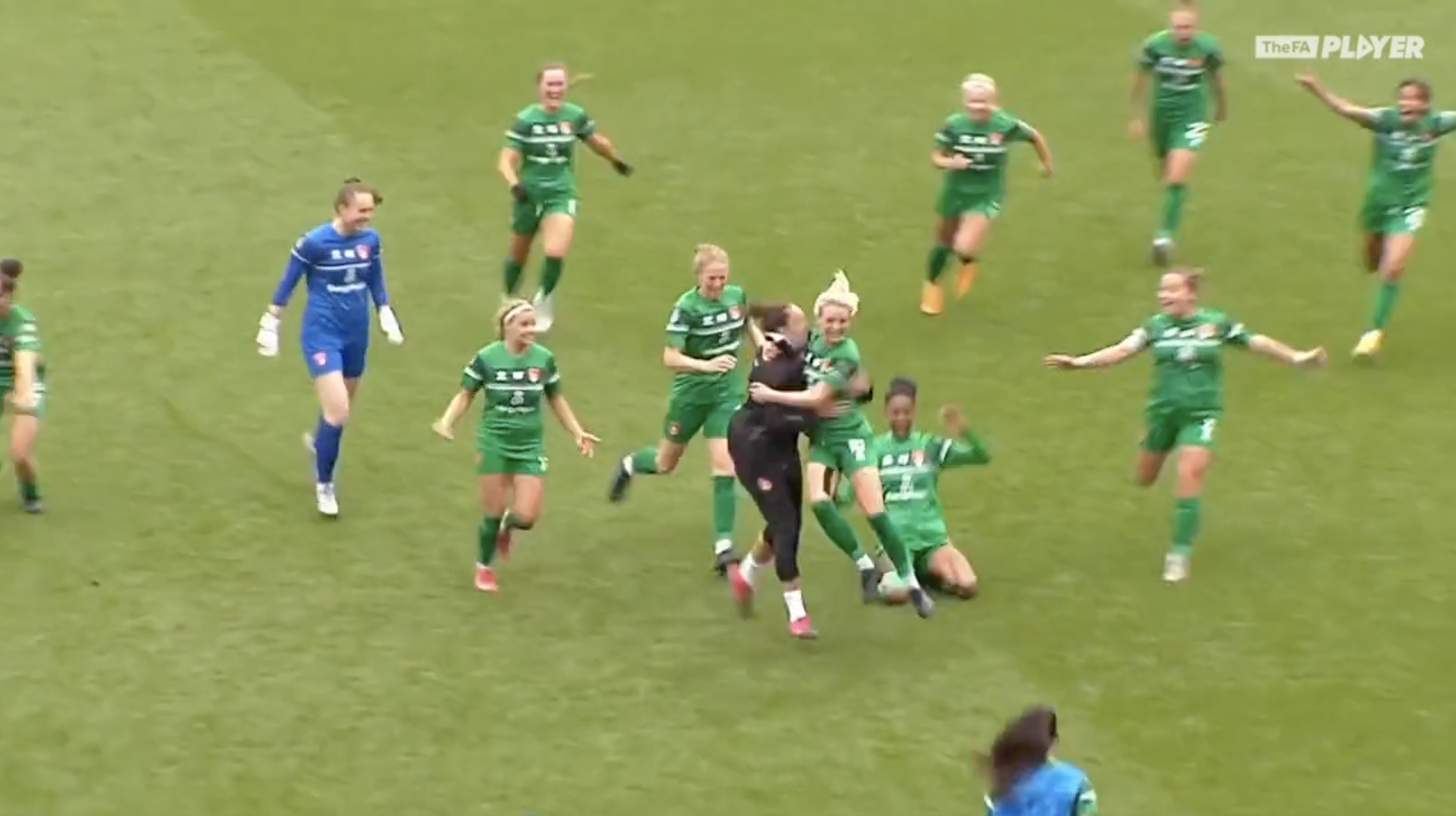 A club on the brink, a comeback throughout the season and a spectacular last-minute goal; over the past six months, Coventry United Ladies have endured a lifetime of drama.
In mid-January, Coventry were 10 points below the relegation line in the FA Women's Championship – England's second tier – the result of a struggle that began before a single game had been played.
The club turned fully professional ahead of the current campaign, but soon ran into difficulties to remain solvent. Due to unpaid debts, Coventry United was liquidated on 24 December and given a two-week deadline to find an investor or the club would be officially dissolved.
English businessman Lewis Taylor, who bought the club and settled its debts, called it a "good thing to do". Taylor's takeover ensured the club's survival, but Coventry received a 10-point deduction from the FA for its voluntary liquidation – leaving the team on four negatives and a mile from safety.
Coventry clawed their way back with a seven-game unbeaten streak, leaving a relegation decider on the final day against Watford. In the 12-team league, Watford were 11th, two points ahead of Coventry. The Hornets knew a draw would be enough for them to avoid the only relegation spot. For over 95 minutes the game went scoreless which meant Watford would remain a second tier side and Coventry would fall.
Then in the 97th minute, Coventry had a free-kick – the ball 32 yards from goal and roughly level with the left edge of the six-yard box. Up stepped up Coventry midfielder Mollie Green, and with the season on the line she delivered the strike of a lifetime. Cue the scenes:
Coventry United, who dropped ten points in January, secured FAWC seven minutes into added time.

— Adam Millington (@AdamGMillington) May 1, 2022
"I didn't even see him hit the back of the net," green said after the game, "I just knew it was going to go in. I hit it real soft and the rest is history."
Good luck finding a better goal in a more meaningful situation this season.