EA is making small Dragon Age and Mass Effect add-ons free for PC gamers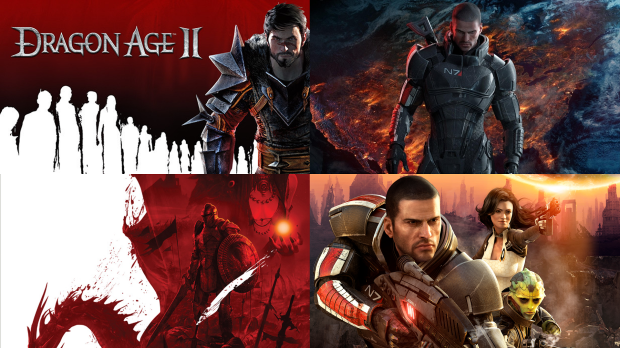 Electronic Arts reportedly retired BioWare Points in October 2022 and has now made all add-on content smaller in games like Dragon Age and Mass Effect free for PC gamers.
SEE THE GALLERY – 2 IMAGES
If you own legacy Dragon Age and Mass Effect games on Origin, you might want to restart the launcher to claim free DLCs. According new reports, BioWare, and EA are removing BioWare Points from the Origin Storefront later this year. Content that required those points is now free, and larger DLC expansions are now exclusively bundled for BioWare titles.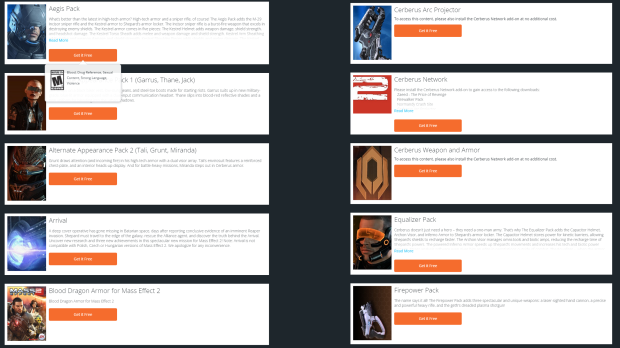 An example of the free additional content available to owners of Mass Effect 2 on Origin's PC client.
Free content includes smaller scale DLC like various bonus packs for alternate skins, weapons, armor, and specific missions in Dragon Age Origins, Dragon Age II, and Mass Effect 2 & 3.
To access Origin content, navigate to your game library, select the game, and click the Additional Content tab. This content is free only on Origin and still costs money on other platforms like the Xbox Store. Premium currencies like Dragon Age Inquisition Platinum and Mass Effect Andromeda Points are still there. Also, Mass Effect 3 multiplayer packs still cost money.
EA Support reportedly told a Redditor the following information:
We are contacting you to let you know that starting October 11, 2022, BioWare Points will no longer be available as currency in the Origin Store. Other currencies like crystals and platinum in other BioWare titles are not affected.

To help you get through this change, most DLCs (Downloadable Content) that were previously only purchasable with BioWare Points are now available for free. This includes DLC for the following titles:

Dragon Age II

Dragon Age: Origins

Mass Effect 2

Mass Effect 3 (except multiplayer packs)

For the next 90 days, you will be able to use your BioWare Points to purchase Multiplayer Packs for Mass Effect 3. After October 11, 2022, Multiplayer Packs can only be redeemed with Credits you have earned in-game.

Don't worry, you'll still have access to any content previously purchased using BioWare Points.

We're here to help if you have any questions about this, just contact EA Support.

Good game, The EA team