Optus Sport free access is gone and the price is going up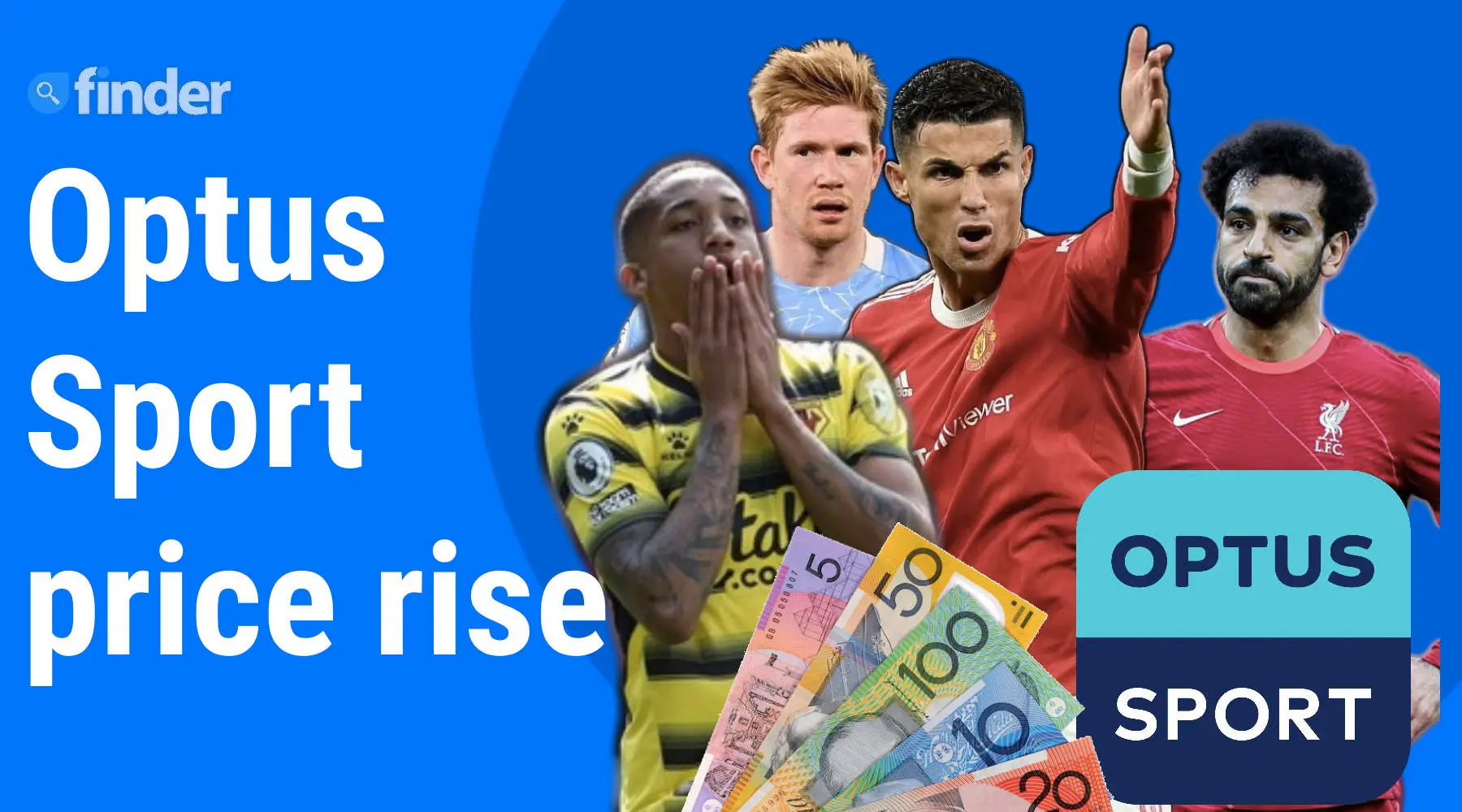 Price increase and end of free usage for some Optus customers coming in August.
Optus Sport have announced changes to the sports streaming service, shortly after the final day of the English Premier League (EPL).
These changes are due to take effect on August 1 and include a price increase. Some Optus customers who previously had free access will now also have to pay for the service.
How much will Optus Sport cost now?
The new subscription price will be $24.99 per month, an increase from its current price of $14.99 per month. Annual passes to the service will now cost $199, still at a discounted rate, but up from the current $139.
Eligible Optus customers, who previously received free access to Optus Sport, will now have to pay $6.99 per month, a discount of more than 70% off the new price.
Why has the cost of Optus Sport increased?
Although no official reason for the price increase has been given, we can assume that one of the reasons is simply inflation and the rising cost of living.
Optus Sport also recently renewed their EPL broadcast rights in November 2021. While no figures were confirmed, the cost was certainly high. It would have been, especially if other streaming services like Stan Sport and Kayo were also bidding on them, driving up the price.
Optus Sport may have lost subscribers when Stan Sport acquired the rights to the UEFA Champions League and other competitions in 2021. They will now need to recoup their investment from a smaller subscriber base.
What other changes are coming to Optus Sport?
All live and on-demand EPL matches will now be available to stream in 1080p HD on supported devices. That's up from the current resolution of 720p HD.
I am an Optus customer and will be affected by the changes – what happens?
Optus said you will be contacted in the coming weeks to confirm how the changes will affect you. Your Optus Sport subscription will be managed through Optus SubHub and $6.99 per month will be automatically added to your account.
If you no longer wish to subscribe, you will also receive information on how to unsubscribe.
What if I register directly via the Optus Sport site?
You'll hear first-hand in the weeks to come how these changes affect your subscription. If you continue to subscribe, you will be charged the new fees starting with your first payment cycle after August 1.
To continue subscribing, Optus points out: "You do not have to do anything to continue accessing Optus Sport subscription content. You will remain logged in on all your devices, and the username and password of your Optus Sport account will remain unchanged".
What if I subscribed through the Apple Store or the Google Play Store?
Changes for existing subscribers who signed up through Apple or Google Play Store take effect after the August billing cycle.
Optus Sport advises: "After making your payment in August, you will receive a notification from the App Store asking you to confirm whether you wish to continue subscribing at the new price. If you choose not to accept or respond to confirmation request before the next payment is due, you will be automatically unsubscribed."
What football is coming to Optus Sport?
After August 1, when the new prizes begin, it will be the start of the new EPL season. Further down the track in 2023, the FIFA Women's World Cup will be hosted in Australia and New Zealand. Optus Sport also broadcasts the FA Women's Super League, UEFA Nations League, J League and Women's Euro 2022.
Optus Sport also said it "will continue to bring you every game live, as well as full replays, mini-games, highlights, magazine shows and more".
Want to know more about sports streaming? Check out our full guide here.
Images via Optus Sport website and Sportskeeda.