PMPML will provide free rides for short distances, max fare Rs 10; Winners of the raffle will get free passes – Punekar News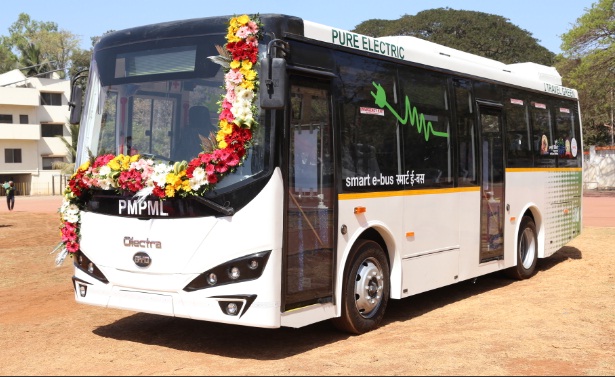 Pune, 17th April 2022: Pune Mahanagar Parivahan Mahamandal Limited (PMMPL) will celebrate its 15th anniversary on 19th April 2022. To mark the occasion, PMPML has organized various programs including 'Bus Day' on Monday 18th April.
The public transport service has called on citizens of Pune and Pimpri-Chinchwad to make maximum use of PMPML buses to help reduce traffic congestion and pollution.
Discounted amenities and services for citizens on Bus Day and Anniversary are as follows:
1) On April 18, 2022, Bus Day, 1800 buses will run on the route for passenger service.
2) Passenger service will be provided in Pune city from Kothrud Depot to Deccan, Swargate to Vadgaon Dhayari Phata, Swargate to Shivajinagar (via Bajirao/Shivaji Road), Jangli Maharaj Road, Fergusson College Road via dedicated lanes under the direction of the police and with the help of volunteers.
3) As 19 April 2022 being the anniversary of PMPML, the minimum ticket price for passengers within the Pune Municipality and Pimpri-Chinchwad boundaries will be Rs 5 and the maximum ticket price will be Rs 10. Punyadasham, the bus service will be free for the full day. (There will be no change in the current ticket price outside the boundaries of the two municipal corporations.)
4) On April 20, 2022, within the municipal limits of Pune and Pimpri-Chinchwad, female passengers will be able to travel all day at a discounted rate of Rs 10 one-day pass. (There will be no concessions outside of municipal boundaries.)
Draw for passengers on the occasion of Bus Day
On Bus Day, every passenger traveling on the buses will receive an information brochure from PMPML with information about the services and facilities offered by PMPML. It will also have a lucky coupon and passengers will have to write their name, address, mobile phone number and comments on the PMPML service. The coupon is to be deposited in the box placed in each bus and bus stop. Attractive prizes will be awarded to winning passengers by drawing lots among the coupons collected.
First prize winner will receive a free travel pass for one year, second prize winner will receive a free travel pass for 6 months, 3rd place winner will receive a free travel pass for 3 months and 14 winners of 14 deposits will receive a free pass for 3 months.